Father and Daughter Relationships Exposed to the Media
Aug 23, 2012 | Comments 0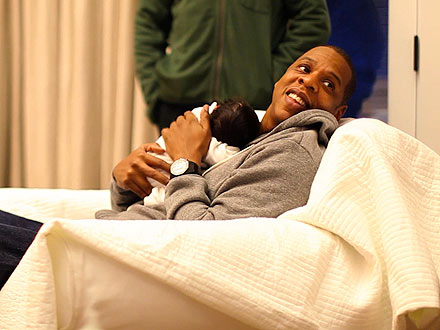 No relationship can compare to the relationship between a father and a daughter. And as difficult as it is to replace a father, whether absent or present, that relationship can determine a young woman's outlook on life as she grows up and searches for a man and a family for herself.
With so many of our young woman in the many aspects of the entertainment industry, it goes without question that when they make headlines, every father has an opinion or a role in the aftermath. Throughout it all, it is great to see our black fathers stand by their children in the spotlight, and lend support when needed.
Take a look at only a few father- daughter relationships portrayed in the media.
Bobby Brown & Bobbi Kristina Brown
While having a hard time coping with the recent passing of her mother, the legendary Whitney Houston, Bobbi Kristina has been held under the media's microscope who has exposed her alleged drug use. Bobby Brown has fought tooth and nail against the nay-sayers and public who have personally decided to hold a grudge with Bobby Brown due to the public scrutiny placed on him and his ex-wife during their relationship.
Matthew Knowles & Beyonce Knowles Carter
Matthew Knowles had dedicated nearly 30 years of his adult life to make sure the world knew Beyonce Knowles was a star. From various solo performances, to the multi-platinum group Destiny's Child, all the way to her recent success as an international star, Matthew Knowles has helped cultivate Beyonce's career into a undeniable force. Although there was a time where the media reported the two not being on speaking terms, recent reports say the two came together for the birth of her daughter Blue Ivy Carter.  We haven't heard from him since.
Rihanna Fenty & Ronald Fenty
After Rihanna's altercation with her ex-boyfriend, Chris Brown, Rihanna's father played a quiet yet supportive role in his daughter's life. Although he did express disappointment and shock in the situation, he did express sympathy for Chris Brown as well. Rihanna grew up in an abusive household and since he spoke about Rihanna and Chris Brown's altercation, her and her father's relationship has been very strained.
"But my dad went to the press and just told them a bunch of lies. Because he hadn't talked to me after … that whole thing . He never called to find out how I was doing, if I was alive, nothing. He just never called. He went straight to the press and got a cheque. And now he does it again."
Will Smith & Willow Smith
Will Smith who started his career as a teenage star of the Fresh Prince of Bel-Air,  has always supported his children's dreams of stardom, including the newest tween sensation, Willow Smith. Although the media has many various opinions about the mature mannerisms of the lovely young Willow, Will as well as his wife Jada Pinkett-Smith support their daughters unique fashion choices, career goals, and mature outlook on life at such a young age.
Montana Fishbourne & Lawrence Fishbourne
To the world's surprise, a few short years ago, Lawrence Fishbourne's daughter, Montana Fishbourne emerged into the media in a sex tape , that did nothing but cause embarrassment for her and her family.  Like any father would, Lawrence Fishbourne expressed his feelings of disappointment.
Have you ever thought about how your father-daughter relationship has effected your relationships? 
Filed Under: Celebrity