African Pride Beauty Suite Contest at 2012 Essence Music Festival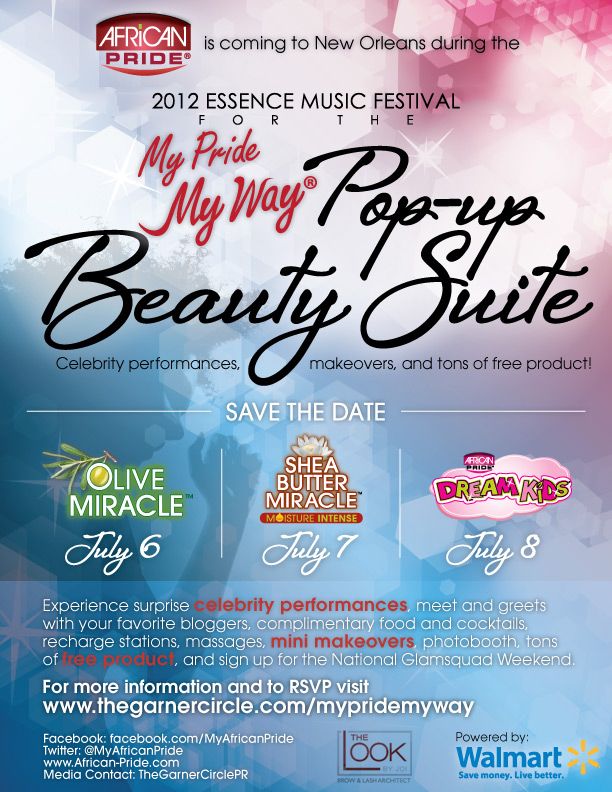 African Pride is introducing the NEW Shea Butter Miracle "Back to Natural" Collection at the Pop-Up "My Pride. My Way" Beauty Suite July 6th-8th in New Orleans.
The African Pride Beauty Suite continues the conversation surrounding the brand's nationally charged "My Pride. My Way" campaign, celebrating the individual style, innovation, and beauty of all women because "When it Comes to Hair, We Write Our Own Rules."  African Pride would like to offer a chance for you to attend the "My Pride. My Way." Beauty Suite and receive a 3 month's supply of the NEW Shea Butter Miracle Collection.
For more information go to www.thegarnercircle.com/mypridemyway , become friends on My African Pride on Facebook, and Follow on Twitter @MyAfricanPride!
*Winners must be in New Orleans market during the Essence Music Festival July 6th-8th.