Black Hair Means Business: 9 Female African American Entrepreneurs in the Black Hair Care Business
The Black hair care business has come a long way in the past decade with African American Entrepreneurship on the rise.  With African American women spending trillions each year on hair care, who better to supply the community and reap the benefits than the consumers themselves?  Take a look at 9 successful Black hair care businesses owned and ran by African American women.
Have you tried any of their products? Let us know your favorite brand and products!
Miko and Titi Branch – Miss Jessie's Original
Behind Miss Jessie's hair products are founders Miko and Titi Branch. The sisters launched their company out of a Brooklyn brownstone and it's been uphill ever since. Their unique blends of puddings and cremes are primarily targeted to those gals looking to  enhance their curls and waves. These type of products were barely present on the market. The sisters realized this market opportunity by drawing from their challenges with their own hair and from their experiences with "hair recipes" learned from their paternal grandmother, Miss Jessie. The duo has wracked up many accolades for their savvy entrepreneurship and hair treatments. The sisters have also opened up a salon in New York city to cater to their curly haired fans.
Kimberly Kimble – Kimble Hair Care Systems
Where style and healthy hair maintenance collide you will find Kimble Hair Care Systems. The company is led by founder celebrity stylist Kimberly Kimble, a third generation hair dresser turned entrepreneur. While her high performing hair solutions can be bought individually, she offers haircare "systems" of complimentary treatments to get hair to its absolute best. The Los Angeles based stylist made a name for herself in the Hollywood scene as the personal hair stylist for Beyonce and also works with other celebrities like Mary J. Blige and Kerry Washington.  With star backing for her line of "yummy" smelling products that incorporate  avocado, peppermint oils and  ginger, Kimble will be sure to be on the scene for a very long time.
DeShawn Bullard – NouriTress
Like so many stylists, Atlanta-based cosmetologist DeShawn Bullard saw the types of issues experienced by stressed out tresses like breakage and thinning. It's not only the years of chemicals, coloring, weaves and glue that affects hair growth; it's bad eating habits, fast food, poor circulation and many times, it's illness," she once stated. Bullard launched her company by introducing the NouriTress Perfect Hair Vitamin pack in 1998. Today, Nouritress continues to offer different vitamin supplements for men and women as well as a line of vitamin-enriched products including shampoo, conditioner, and styling products. The Tuskegee University grad worked as a computer programmer for 7 years before she stepped out and pursued her passion for hair care. Now that's true entrepreneurship.
Jane Carter – Jane Carter Solutions
Like many of the listed product brands, Jane Carter Solutions was created in 2006 out of frustration for the lack of market presence for certain hair products. Jane Carter channeled her frustration into creating a line of wholly natural haircare treatments. Thinking outside of the box, Carter uses ingredients such as essential oils from rosemary, grapefruit and ylang ylang to treat a variety of hair conditions. Her organically created and transforming formulas are available nationwide and through Jane Carter's Solutions virtual store. Buying into the solutions is a very wide consumer base and those responsible for style behind the glossy pages of publications. The line is a beauty editor's favorite, as it has appeared in Essence, Ebony and Paper magazines. Carter's products positions the hair mogul as one of the first African-American, eco-friendly entrepreneurs in beauty.
Taliah Waajid – Black Earth Products
Taliah Waajid is passionate about natural hair. Having opened up her first hair braiding and natural hair salon in Harlem in 1988, she eventually moved to Atlanta and founded her company Braids, Weaves & Things in 1991 from which spawned Black Earth Products. The natural line of products include products made specifically for children. Besides Black Earth Products, Waajid also has a salon and is an active educator of natural hair care, offering seminars and workshops. Her products are offered in select Target and CVS stores.
Lisa Price – Carol's Daughter
Lisa Price is an entrepreneur whose 11 year old venture was started by happenstance. The products were born through an experiment with fragrances and moisturizers, intended to be given as crafted gifts to friends and family. As word of these homemade products quickly spread, Price was in business. In 1999, she opened the doors to Carol's Daughter's first brick-and-mortar retail location in her native Brooklyn, NY. Since then, the brand has matured forcefully with major media endorsements and high profile business partnerships with investors like Jay-Z, Steve Stoute, and Jada Pinkett-Smith. High selling hair products like the Jada Pinkett-Smith inspired 'Jada's Dynamic Duo and The Hair Milk Collection are indicators that Price's home-grown experiment has grown into one of the most popular ethnic beauty brands in the world.
 Drs. Joe and Eunice Dudley – Dudley Beauty Corp., LLC
Drs. Joe and Eunice Dudley probably didn't have any idea that their small family owned operation would become one of the longest standing black-owned hair care companies  when they were mixing products in their kitchen 43 years ago. Story has it that while the husband and wife team were creating formulas, their two oldest children would help package the products at night. The rest, as they say, is history. Their oldest daughter, Ursula Dudley Oglesby, currently runs the North Carolina based company as President.  Besides boasting a large array of products from relaxers to styling pomades, the company also has a beauty school, which operates in four locations.
Kim Etheredge and Wendi Levy – Mixed Chicks
It may seem that the Mixed Chicks brand jumped onto the scene overnight but founders Kim Etheredge and Wendi Levy have been hashing out their grand scheme to target the curly locks and frizzy manes of ethnic chicks for a few years now. The bi-racial duo (both of black and white heritage) invested $10,000 to initially develop the shampoo and conditioner and have relied on celebrity buzz from the likes of Halle Berry to propel sales. With distribution in both coasts, Mixed Chicks sales topped $3.5 million in 2009.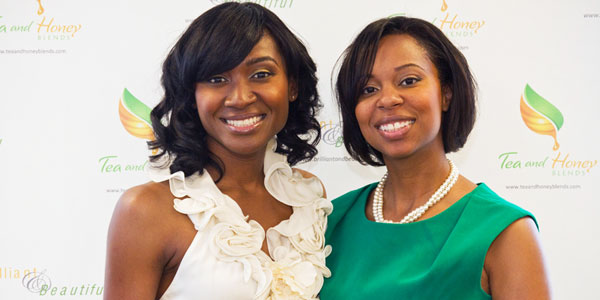 Drs. Tiffani Bailey Lash and Tashni Ann-Dubroy – Tea and Honey Blends
A very new product line to the hair scene is Tea and Honey Blends, which was launched by two chemists in December 2009. The founders realized that there was still a need for more African-American hair care products to address dry scalp and hair breakage. They utilized their scientific background to create a specialized surfactant, which is a group of organic compounds fortified to offer the best results. "When we thought about all of the shampoos that were on the market, they were using surfactants that were really outdated so we came up with a secret surfactant blend that allows excellent cleansing properties," Dubroy told the Atlanta Post. With such a recent launch, the founders are hopeful that they'll be able to mimic the success of so many others that have come before them.